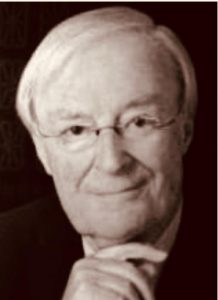 In June 2020 during the biggest world pandemia in the last 100 years, Dr Hein Wellens passed away, this was one of the biggest lost for the cardiology community. Dr Wellens was one of the fathers of the Clinical Cardiac Electrophysiology. During his medical life he had two outstanding characteristics, one as a clinical scientist and the other as a teacher and mentor.
As a scientist he was the first to show during an electrophysiological study that it was possible both, to initiate and terminate the clinically occurring cardiac arrhythmias, and to localize the site of origin of the arrhythmia. These first observations opened a big road to understand the mechanisms of the supra ventricular and ventricular arrhythmias and to open new ways for their treatment. As a clinical scientist Wellens has published as an author or co-author more than 650 manuscripts in peer-reviewed journals and more than 200 book chapters, and has written or edited 18 books on cardiology. Wellens also changed the way to understand the ECG of an arrhythmia, using the information from the electrophysiologic study.
As a professor he was a real teacher and mentor for many electrophysiologists. More than 150 cardiologists from all 5 Continents, went to Maastricht in the Netherlands, to study and for postgraduate training in cardiac electrophysiology. For more than 30 years, he was coaching a course How to Approach Complex Arrhythmias for EP fellows and cardiologists, together with Mark Josephson, this was another way to spread the knowledge of arrhythmias all over the world.
From 1988 to 2000 as fellows, we had the opportunity to learn and to train electrophysiology with Hein Wellens and Pedro Brugada. During this period many other fellows from South, North America, from Europe and Asia were there. During this time, we could experience the importance of Prof Wellens in teaching and science. Wellens was a unique person having many qualities as a doctor, scientist, writer, teacher, mentor and a wonderful human being. We are already missing this Giant.
Jacob Atié, MD, PhD
Professor of Cardiology, Federal University of Rio de Janeiro (UFRJ), Brazil
PhD in Electrophysiology, University of Limburg, Maastricht, The Netherlands
Josep Brugada, MD, PhD
Professor of Cardiology and Senior Consultor in Cardiology, Hospital Clinic, University of Barcelona, Spain
Browse Ruwix, the portal dedicated to online puzzle programs and tutorials.