New Edition – Registration
Dear LATAM colleagues:
We are close to the deadline for the convening of the third edition of the MASTER HEART RHYTHM that will begin on June 15th. The same will continue to be carried out in an agreement with the Francisco de Victoria University of Madrid and will have more than 15 professors.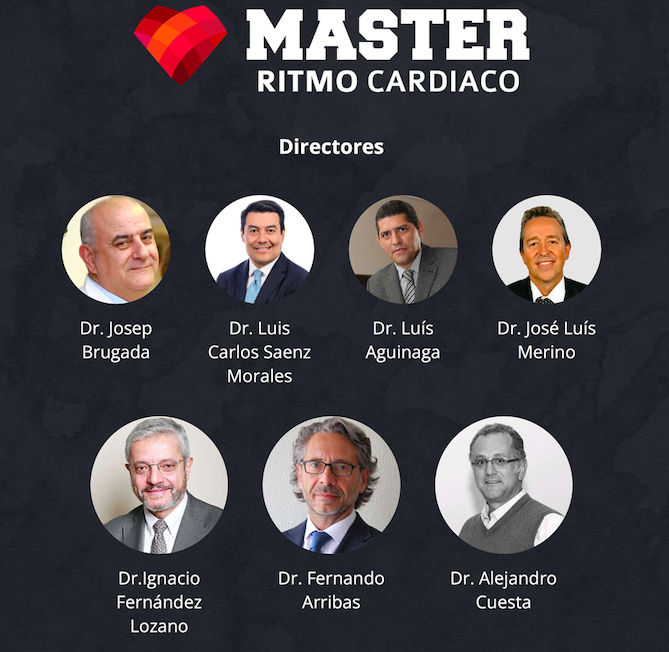 THEORETICAL MODULES
BASIC ELEMENTS OF THE EEF

APPROACHES IN THE EPS LABORATORY

NARROW QRS TACHYCARDIA

PREEXCITEMENT AND ASSOCIATED WIDE QRS TACHYCARDIA

ATRIAL MACROREENTRIES

ATRIAL FIBRILLATION

VENTRICULAR EXTRASYSTOLIC, VENTRICULAR TACHYCARDIA WITHOUT STRUCTURAL CARDIOMYOPATHY

VENTRICULAR TACHYCARDIAS WITH STRUCTURAL CARDIOMYOPATHY

OTHER ARRHYTHMIC SYNDROMES

IMPLANTABLE DEVICES

THE PEDIATRIC ENVIRONMENT
In the last edition, 29 colleagues have graduated with a high level of satisfaction, and they will certainly contribute to the local growth of the specialty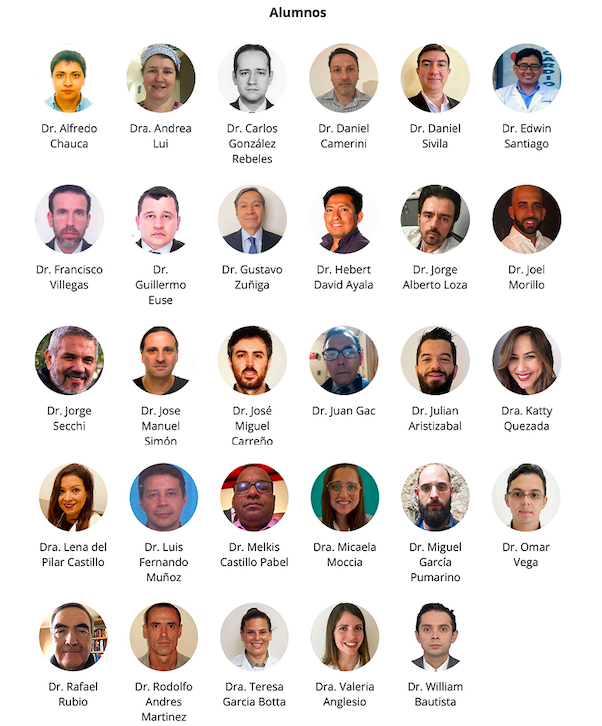 Students 2nd Edition Master Cardiac Rhythm
The program has been updated and will continue with the possibility of completing it by means of a visit to a Spanish electrophysiology service, in addition to the written evaluation.
Final evaluation:
Theoretical

Monograph or Internship in Spain coordinated by MASTER
Up to 5 monographs will be selected to support their publication.
Costs:
Regular = 5900 Euro
LAHRS members = 4320 Euros
We invite you to apply conditionally while looking for your funding (Registration). There is a significant discount for the partners of LAHRS, who can also collaborate in broadcasting scholarships of the industry.
We continue growing
Dr. Alejandro Cuesta PhD
Coordinator by LAHRS