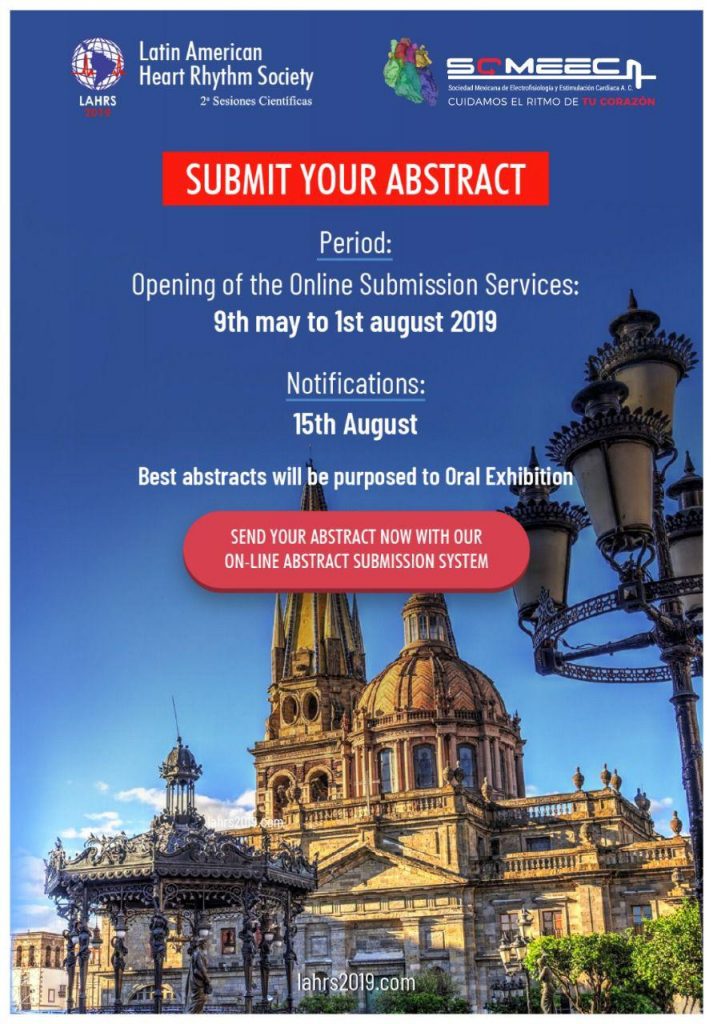 Dear Members,
We are proud to present Mexico as the seat of the next 2019 LAHRS Conference. Based on the request by the members present at the Assembly conducted in the previous and successful 2018 LAHRS Conference in Cartagena, Colombia, the Executive Committee of LAHRS has selected the Mexican city of Guadalajara, the "Pearl of the West", as the proper framework for the next academic meeting of our Society. Guadalajara, the capital of the state of Jalisco, is acknowledged as the third-largest economy in the country and has the great advantage of a wide network of national and international communication with different places in Mexico, South America, United States and Europe. Besides having a significant infrastructure for academic events, Guadalajara provides a great many cultural options that we are sure will foster the social harmony between the community of Latin American electrophysiologists and our professors. For this, we have the strategic support of the Mexican Society of Electrophysiology and Cardiac Stimulation, whose President, Dr. Ulises Rojel Martínez, has committed to design jointly with LAHRS a very appealing academic and cultural agenda.
We will work very hard to design a high-level program, that would allow us to exchange experiences in such a way that we may improve the quality and relevance of Latin American electrophysiology and we may continue positioning LAHRS as one of the most important electrophysiology societies at world level.
We will be waiting for you on September 26 and 27, in Guadalajara!
LAHRS Executive Committee

2019-2020 Biennium